What is Accent Reduction?
ACCENT MODIFICATION
Accent reduction can be called by  many names with its specific connotations such as mother tongue influence, first language influence,  accent softening, training, acquisition, correction, modification, even accent neutralization – is the method to understand and then modify phonological rules of native language  towards acquiring another accent.
Standard American accent Training over the Phone or on Skype
FREE CONSULTATION
At DEneeraj Multi- lingual services® (DMS) Accent reduction courses, workshops and programs  can help non-native speakers who wish to master  Standard American Accent , who feel that their accent has a very strong   mother tongue influence(MTI), first langue influence(FTI) which  is holding them back in either their personal or professional communications.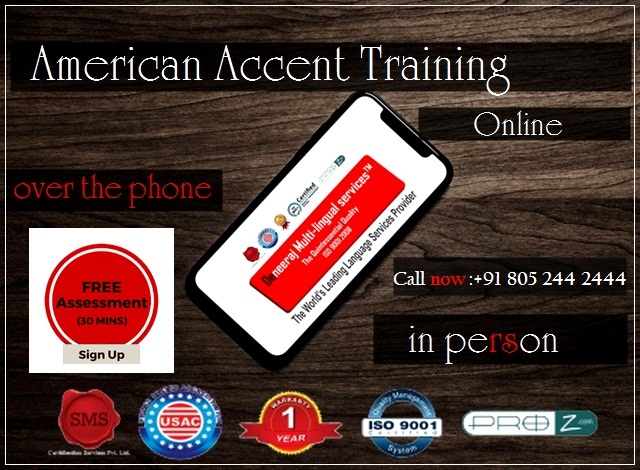 Business Accent reduction Training
We like to share and speak about different accents and dialects. We don't just teach Voice, Elocution & Accent Reduction through ground-breaking methods; we ensure you learning would yield an everlasting change in your Standard American accent. Our methods are enjoyable, imaginative and build on your accessible and concealed strengths and potential. Join us to Improve Your American accent and other soft Skills with DEneeraj Multi- lingual services® (DMS) techniques.
Read Also: Why US Accent Is hard to Learn
 Accent Reduction for Personal and Professional Growth
There are many reasons why you wish to work on your Accent – to improve its distinction, scope, gravity, vocal excellence, or address a lack of presence or insufficient projection. At DEneeraj Multi- lingual services® (DMS), we deploy many innovative techniques to achieve Standard American Accent that's Captivating, Powerful, & Pleasant. But, the most important thing to make your Accent reduction sustainable skill.
Accent reduction course and workshop
Our specific Business Accent reduction coaching to participants, because Standard Accent is probably the most important component in DEneeraj Multi- lingual services® (DMS) various inter-cultural training programs. It's a wonderful skill to learn so that you can communicate with confidence with astounding outcome. Becoming a powerful speaker gives you the ability and opportunity to pursue large number of people to your way of life.
Contact us now for a 
FREE

 Consultation and Friendly Feedback!

Call us on 9820 17 17 66  for a FREE telephone consultation to discuss Telephone Training for you, your colleagues or team, or email info@deneeraj.com to discover more about how DMS can help you to achieve your Standard accent and Accent reduction objectives.

By DEneeraj Multi- lingual services®