Who
We

Are

DEneeraj Multi- lingual services® (DMS) Excellence Assured; Standard American Accent Training, Accent Neutralization, Personality Development, Soft Skills Online, By telephone and face to face Training, US/UK Accent courses, Storytelling & Communication workshops in Lucknow, Pune, Bangalore, Kolkata, Delhi, & Mumbai. We also conduct Behavior Training & Professional and Business Etiquette Training  in Delhi, Lucknow, Pune, Bangalore & Mumbai  with pan India presence. Above all, our Training programs are backed by our 100%  result Oriented Courses.

DEneeraj Multi- lingual services® (DMS) is able to pledge the premier quality and most perfect training programs at the most competitive prices in the market.

Accent & voice
DEneeraj Multi- lingual services® (DMS) 's Indicative Accent Analysis is a comprehensive examination of your Accent, Voice & Speech.
We customise Accent Softening Sessions and doable solutions for your specific needs to neutralise or modify accent for professional or social landscapes
In our one-on-one program, you will receive everything you need to get real results and ameliorate your accent & speech! Precise articulation exercises are prescribed so you can easily modify your accent. In addition, you will meet with your voice coach (using Skype or Telephone) for ten 45-minute sessions to practice your key techniques, get essential feedback and ensure progress.
We have 19 Years
Of Experience
Join Us
DEneeraj Multi- lingual services® (DMS) is a leading global multi-lingual company that offers the right opportunities to freelance Coaches, Voice-Over Artists, Writers, Interpreters and Trainers across the world. We pride ourselves in the people who work with us. Don't hesitate to drop us a line.We look forward to hearing from you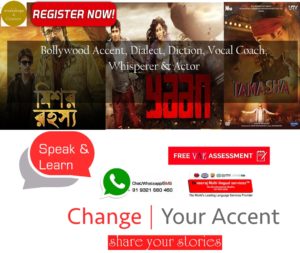 Bollywood Accent & Dialect Coaching
Our accent and dialect coaching are designed for the absolute beginners, professionally trained & even working actors in Bollywood. DEneeraj
Read more.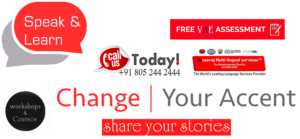 Seven Attractive Accents in the World
So what is accent and why it is so attractive? An accent is a kind of pronunciation specific to specific
Read more.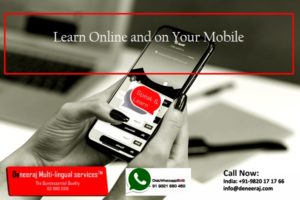 Soft Skills & Standard American English e-learning Courses
Learn Anytime, Anywhere Soft Skills & Standard American English – Online, On the Phone & In Person Learn Soft Skills
Read more.