Advanced

English

Session on your mobile
Continuous English learning
3 Simple Steps to Maximize Learning
Book Your Session
We will email you a receipt & a mutually agreed timetable.
Learning Style Assessment
We will identify your preferred learning style and improve your learning curve.
You can call your  Coach.
Learn whenever, wherever!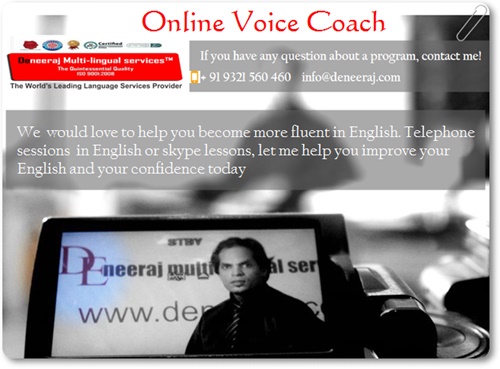 We'd love to hear from you!
+ 91 9321 560 460  info@deneeraj.com
Effective communication, collaboration and leadership are challenging areas to progress. They require customized & individual technique and take time to understand and assimilate before becoming sustainable.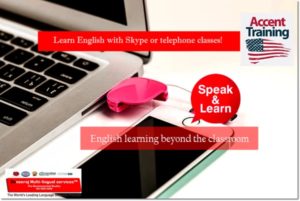 Skype & Phone

English

Sessions
The much-appreciated and highly acclaimed Accent Training, with corporate & individualized session, is designed with new methods to easily pick up the standard American / British accent. These courses have super 6 fascinating new strategies covering the intriguing psychology of accent acquisition, voice quality, grammar, pronunciation overview and an individual planner. With 10 years of extensive research, the unique methodology has been refined to teach the American/ British sound quickly.
Mobile Learning
Communication
Advanced English
US/UK Accent
Public speaking
Etiquette
Soft skills…
An effective Alternative to

Face-to-Face

Sessions
Skype, online and phone sessions are practical solutions if you have a hectic life. These sessions work in a similar way to a face-to-face session. Contact us and we'll schedule a time for you. (Sessions are usually 45 minutes in length.) The process must be supported one little learning at a time, which is DEneeraj Multi- lingual services® (DMS) does.
Note– 5 times more conversational practice than conventional classroom courses.